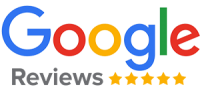 We are a referral based business. Our customers' 100% satisfaction is paramount to our continued success. By ensuring each customer's complete satisfaction, we are called into more homes than other general contractors. We hope you will invite us into yours soon.
The best compliment we could ask for is a recommendation from a previous customer. We hope you will share your experience by entering your review below. We take every single comment to heart seriously interested in any suggestions you may have to help us continue to improve our service.
Sundecks, Inc.
Average rating:
44 reviews
May 14, 2020
Love our screened porch!
City & State:
Fairfax, VA
Everyone at Sundecks was great to work with, from Rick, Ray, and Ricardo, to all the construction crew. They kept us informed throughout the process and were very responsive to all our questions. We love our new screened porch, just in time for the warmer months! Thanks!
Apr 15, 2020
Enjoying our Sundecks Deck
City & State:
Sterling, VA
We are currently enjoying our new deck completed about a week ago by Sundecks. Before contacting Sundecks and two other contractors we had put together some sketches for what we wanted. The process started with their designer, Dave Sams visiting our home and giving us a short tutorial on the Trex decking system. He also took measurements outside and gave us the pros and cons of reusing the old support structure. About a week later Dave emailed us a very professional and detailed quote along with a formal drawing of the new deck. The quote listed exactly what they would do and the several things we'd need to do such as having an electrician install a new outdoor receptacle and the outdoor light in a new position. By the time the quote was received my wife and I had decided to switch the location of the stairs and to eliminate our deck lighting requirements. Without any hesitation or complains Dave quickly revised the quote and the drawing. The job started and between 2 and 5 skilled workers worked for about a week (slowed a bit by two rainy days) to complete the deck. We were impressed by the workers' carpentry skills and attention to detail. William was the lead and he readily answered any questions we had during construction. Ray was the supervisor and he showed up every day to make sure things were going per plan. We highly recommend Sundecks.

At this risk of being even more long-winded I'll mention our experience with the two other contractors. One provided a similar quote for a slightly lower price and they probably would have done a fine job. However, their quote was not as detailed and the hand drawn sketch gave us pause. The 3d contractor was actually the first to visit us and he was at our house for hours over explaining things and going on and on advertising his company. They came in over 10k higher and – get this – refused to provide a written quote until we provided a first payment.
Mar 24, 2020
City & State:
Dunn Loring, VA
We are so pleased with the deck - it's beautiful! Walter and I were so impressed with Romy and Pablo - they were true craftsmen and so dedicated.
Mar 24, 2020
City & State:
Sterling, VA
We have never felt in better hands on something like this. You have quality in both Rick and Jorge. Jorge is a true artist. We felt very confident with both of them.
Jan 27, 2020
City & State:
Herndon, VA
Thanks for all of the work - we love the deck!
Jan 15, 2020
City & State:
Centreville, VA
Just wanted to say how great Jorge has been. He's a very hard worker and friendly to talk with.
Nov 22, 2019
Beautiful Deck
We are very happy with the work done and the beautiful deck! It looks great and the work team were awesome!
Oct 28, 2019
Truly professional job!
City & State:
Springfield
Sundecks recently rebuilt our wooden deck, replacing support posts, stringers and all. They installed a beautiful Trex deck with corresponding railings with black aluminum balusters at a very reasonable and below-competition price. Although not in the contract, they also provided two matching gates, which was much appreciated. We appreciated the expertise of Rick Ward in designing the deck and taking great pains to accomodate all of our desired features. Ray, the project manager was an outstanding professional in fine-tuning the design features and guiding the project. Ricardo is an outstanding carpenter, really knows his trade and did an outstanding job in putting it all together. We were really impressed with his diligence and skills. Ricardo, assisted by Bryan, also took great pains not to damage any adjacent plants and pottery, and they cleaned up all trash and spoil after each work day, leaving the construction site trim and tidy. The whole crew, to include Shannon at the home base, were friendly and very pleasant to work with. We enjoyed some good chats and their company while here. We appreciated Sundeck' s very reasonable price and highly professional work in rebuilding our deck. Bottom line - you can't go wrong with Sundecks!
Sep 22, 2019
Super Deck - Great Experience
City & State:
Springfield, VA
Dave was extremely helpful during the design phase of the project. George handled the construction as a one-man crew over a three-day period and did a fabulous job. Shannon was a pleasure to deal with concerning front office communication. And, they did the job at one-half the price of the highest bidder and less than all other bidders. Professional, cost-effective, personable, quick — it does not get better than that.
Aug 30, 2019
Very satisfied
City & State:
Springfield VA
Replaced our 30+ year old deck with beautiful Wolf products. Everyone we dealt with at Sundecks, from Dave designing the deck, Ray overseeing the work, and most especially Walter and his crew, were extremely professional. We are totally satisfied with Sundecks and highly recommend them.
Aug 30, 2019
City & State:
Gainesville, VA
All of the staff at Sundecks have been an absolute pleasure to work with. Our deck was beautifully built with such attention to detail and pride in workmanship. Every person that I came in contact with at this company was professional, friendly, responsive, knowledgeable, and hardworking. Dave helped us design a beautiful deck and fielded so many of my questions. He was unbelievably responsive - something that is hard to come by these days! Jorge is such a hardworking carpenter. We are grateful for his talent - Sundecks is lucky to have him! Above and beyond this company exceeded our expectations. Thank you for such an enjoyable experience with a stunning result!
Aug 29, 2019
I had contacted Sundecks to exploring repairing a deck. I met with Dave who was kind and took a lot of time with me to confirm what deep down I already realized, which is the deck should be replaced not repaired. He walked through every aspect of the deck, discussing each concern I had about the old deck and helped me feel VERY comfortable with the ultimate decision which I knew was to replace it, instead of repair. He then worked with me to envision something I really wanted. The design phase was easy, there was solid and positive communication throughout. Shannon in the office was very responsive. Ray was my project manager. He was very responsive to come meet with me before the project to explore the area, discuss what plants I could relocate or keep in place during the project.
The crew who came out were amazing. They arrived and work diligently ALL day (7-7). Though my project was slatted for 10 days, they were done in 6. Everyone on the crew was detailed with picking up the area (there were no signs of trash, discarded nails, etc).
Ray also checked in with me and I felt if I needed anything he was available.
The deck looks AMAZING. Dave's s design was exactly how I had envisioned. Now that the new deck is there, I can recognize how fortunate I am that I replaced down the delapitating one.
Highly recommend!!
Jul 24, 2019
New Deck
City & State:
Fairfax City, VA
It was probably a godsend that a lady drove through my fence and hit the old deck with her brand new car! I needed a new deck but this wasn't exactly the way I planned to get one!!
Sundecks has been marvelous to work with from start to finish. Love the new deck and appreciated the friendly and very professional manner they exhibited!
Jul 18, 2019
Extremely Happy
City & State:
Leesburg, VA
I am extremely happy with the work performed and glad to serve as a reference at any time. I can honestly say my experience with Sundecks - from getting a quote to the finished product - has been smooth, easy, and wonderfully professional.
Jul 9, 2019
Great Job -- Great Deck
City & State:
Arlington, VA
Our rear deck was old and worn out with warped boards, etc. Sundecks came out and did a very professional job of removing our old wooden decking and replacing it with modern, attractive Trex and vinyl materials. The deck has now weathered several storms, and it looks perfect. This is the low-maintenance solution of our dreams!

The rails and the columns on our front porch were worn and rotting. The builder had used wood laminates and other high-maintenance materials in places it never should have for outdoor use. Sundecks replaced our railings and columns with modern low-maintenance materials. Now it will look brand new for years to come! Thank you Sundecks! It's like getting a new home!
Jun 17, 2019
New Carport
City & State:
Alexandria, VA
Sundecks previously built a screened-in porch where our deck used to be and replaced our old back door porch. They did a most excellent job so when we decided to replace our ugly metal carport with a carport that matched the other new structures we called Ray Troutman at Sundecks. Ray Troutman and his crews are very professional and create structures that impress all who see them. We went from having a carport that was an eyesore to the best looking carport in the neighborhood.
May 15, 2019
Big backyard deck
City & State:
Falls Church, Virginia
Sundecks did a great job building my new deck. From the time of David's estimate to the design and work, the process has been smooth. Ramy, the carpenter worked hard for two weeks to remove the old deck and patio and build the new one. Ray was very responsive about my questions and requests and I am very happy with the results. It looks great, it adds value to the home and I highly recommend them.
Feb 27, 2019
Love my Charming Deck
City & State:
Chantilly, VA
Originally, I was planning to hire a company who can do both (deck and patio). When I first called, Shannon were very friendly and knowledgeable. I decided to give it a try and divide the project to two separate one.

Dave came to estimate and was very responsive from the beginning and answered my millions of questions in a flash that he won my confidence among 4 quotes I got.

Thanks to his precision design, I am very happy with the deck project and Ricardo's craftsmanship and dedication! He is such a hard working man and installed the new deck in such a great detail in a VERY COLD days! I am very very impressive with his work.
Ray the project manager was easy to talk to and responded to my questions very quick and made sure all things were taking care of in the right order.

I can't wait to enjoy my charming deck when the weather gets warm. For now, by looking at it I already feel very relaxed.
Feb 15, 2019
Beautiful Screened Porch!
City & State:
Springfield, VA
We're so pleased with our new screened porch! Sundecks removed the old deck, helped us design a new screened porch, then worked through snow and below-freezing weather to get the job done. Every person we encountered through the process was knowledgeable, professional and a pleasure to work with. And we're hearing nothing but compliments from the neighbors. We cannot recommend Sundecks highly enough!
Nov 22, 2018
Deck the Halls
City & State:
Falls Church, VA
Our new deck exceeds expectations. All aspects were excellent; design, materials, workmanship, timing, communication = amazing deck.