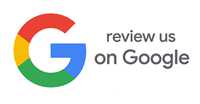 We are a referral based business. Our customers' 100% satisfaction is paramount to our continued success. By ensuring each customer's complete satisfaction, we are called into more homes than other general contractors. We hope you will invite us into yours soon. The best compliment we could ask for is a recommendation from a previous customer. We hope you will share your experience by entering your review below. We take every single comment to heart seriously interested in any suggestions you may have to help us continue to improve our service.
Sundecks, Inc.
Average rating:
62 reviews
May 10, 2022
Fabulous Work on Screened-In Porch!
Sundecks did a great job on our screened-in porch. They were professional and courteous throughout. Communication with us was great from the early planning stages to the completion of the project. We are very pleased with them and recommend them strongly.
May 7, 2022
Very Happy!
City & State:
Centreville, VA
After procrastinating for years, we finally decided to have our old crumbling deck demolished and replaced with a screened porch. We interviewed a number of builders, but chose Sundecks because Design Consultant David Sams both designed a porch that pleased us and was within our budget. Construction took several weeks, and during that time Project Manager Ray and Shannon in the office kept us informed and always were quickly responsive when we had questions. Our beautiful new porch was completed in December of 2021. We love it, and so do our friends when we show it off!
May 6, 2022
Extremely happy with Sundecks!
City & State:
Fairfax, Va.
We could not be happier with our new deck with Trex and screened porch. The process was handled very professionally, Rick was really helpful in providing suggestions for a design and kept us very informed. The workers on the project were tremendous with their attention to detail and dedication to getting the project completed. Ray, the project manager, was very conscientious about ensuring that everything was done in a first class manner and was always available for any questions that we had. We highly recommend Sundecks!
Apr 22, 2022
Trex - Extremely Pleased!
City & State:
Centreville, VA
We worked with Rick on a new deck and design using Trex Select decking, Trex Transcend railing and a unique plant and roller shade hanger. Romi is an amazing carpenter and craftsman, hard working, efficient, and friendly. Ray, the project manager, ensured materials were delivered and waste removed promptly... and friendly Shannon in the office kept us informed on timing, inspections, and sending final documents. Highly recommended - you will not regret it!
Nov 2, 2021
Screened in Porch with Deck & Arbor
City & State:
Herndon, VA
We had Sundecks remove our 30+ year old deck and gazebo and replace with a screened in porch and deck with arbor using Trex composite materials for all deck and railing, and all vinyl wrapped. Rick Ward was very easy to work with and seemed to know what we would want almost better than we knew it ourselves. He provided very detailed drawings at the outset which allowed us to better visualize the product. As we worked through some changes, Rick maintained patience and provided updated drawings. Ricardo is a master craftsman - he and Israel completed the project in 5 weeks and cleaned up the work site daily. They built us a beautiful porch and deck and we couldn't be happier. Would highly recommend Sundecks.
Sep 8, 2021
Composite deck
Sundecks installed a large Fiberon composite deck in by back yard. Design staff was easy to work with on design, making some good suggestions. I opted to cancel the railing after it was unpacked to be installed (it did not look "right' to us in reality as it stood out more than expected). Sundecks returned it to supplier, and I happily paid the expected restocking fee. Project was started on time and moved along as expected. A lot of digging was necessary to install supporrt posts, but care was taken to miss my underground power line. Construction crew and project supervsior interacted well with me (I always have suggestins! LOL) as construction proceeded. . Final product looks great.
Jul 26, 2021
Exquisite Screen Porch Project!
City & State:
Falls Church
Age and available time have forced me to retire from doing my own home improvement projects, and I was nervous to let a contractor alter my deck design, but Sundecks was able to deliver exactly what I was looking for in a screen porch addition. They worked with me on the scope to help me meet my tight budget, seamlessly blended the design, and finishes with my existing decks, and still delivered impeccable quality. Rick's experience during the planning phase was invaluable and set up the project for success. Ray was an understanding superintendent who handled a demanding client with patience. And finally, Pablo and Romi were craftsmen of the highest order, I am truly amazed at how precise they were with rough carpentry. The entire project was constructed in just under 4 weeks, which I never could have done myself. Communication was excellent throughout the process. I could not be happier with the project as a whole and I know my family will enjoy it for years to come.
Jun 3, 2021
Wonderful company, excellent work
We had a terrific experience with Sundecks, and we love, and are greatly enjoying, the screened-in porch that they built. They were unimpeachably professional, their team helped us design the porch that would best suit us, and they performed beautiful and careful work. Without hesitation, we would highly recommend Sundecks to anyone who seeks the kind of work that they do.
May 23, 2021
GREAT PRODUCT
I waited a year before submitting a review to see how the product would hold up over the winter months. LOVE this product. Brightens up our entire patio area and cleans up easily. Installers were very professional, answered all of our questions and didn't leave a mess.

Wonderful experience.
Feb 11, 2021
City & State:
Chantilly, VA
We had Sundecks remove our old deck and replace it with a new deck using Wolf planking and Trex railings. Rick provided a great layout plan, several pricing options with different material vendors, and worked through the Fairfax County permitting process during the Covid virtual operations. Riccardo was very professional and his quality craftsmanship showed through during all the installation. They came to work every day, even while it was raining, missed two days because of snow, then returned to finish the final details and clean up. We are very happy to have chosen Sundecks, and would recommend them to anyone.
Nov 6, 2020
NEW DECK
Had old deck removed and asked for a complete rebuild. Sundecks team was great to work with and I highly recommend them. During this difficult time with COVID, increasing material costs, etc., they came stuck to everything we agreed to and come through and exceeded our expectations.
Nov 3, 2020
Beyond Thrilled!
City & State:
Haymarket, VA
I am beyond thrilled with the job done! I'd be happy to be a reference for you. In fact, when Dave showed up with 3 pages of references, that helped clinch the deal. You are the only company out of the four I contacted to even mention or offer references up front. Dave's knowledge on the walkthrough along with the fact that he had actual product samples was awesome. Jorge.... is a master craftsman. Hard working, conscientious, detail oriented and friendly! Could not have asked for a better result. I wish you guys had built the deck the first time 14 years ago! I am very happy with the job!
Oct 18, 2020
Deck Renovation
City & State:
Reston, Virginia
Sundeck replaced our deck flooring and rail with new composite material from Trex and Timbertech. The team was very professional, kept the work site clean and organized, and focused on every detail of the removal of the old deck and replacement with the new material. We highly recommend Sundecks to others looking for deck renovations.
Sep 23, 2020
New deck
City & State:
Centreville
My wife and I are totally happy with the new deck. Just finished yesterday. Jorge and his assistant, sorry, didn't get his name, did a fantastic job. The lattice install looks great. Was not expecting the window frame effect, but it looks great. Very professional. Please thank them both for my wife and I.
Aug 9, 2020
Love the Screened In Porch
Dave, Ray, Jorge, and Shannon were just amazing. This company is terrific and we love our new deck that is now completely screened in. It is so nice to work with a company of professionals who do their job with competence, skill, and care. They want you to love their work. Jorge is such a hard worker. We are enjoying the extension to our home, and now there are no bugs - what a joy!
Jul 18, 2020
A COVID Era Lifesaver
City & State:
Dunn Loring, VA
After a neighbor hired Sundecks to revitalize their deck, we met with Dave to recreate ours. It was an all-around pleasant and easy experience. Dave took our ideas and added to them, and the carpenters who made the deck a reality were outstanding, personable and professional. The deck completed in mid-March - just in time! We've spent more time outside in the past four months than we have in the last four years. It's a wonderful addition to our home.
Jul 5, 2020
Great experience, LOVE the porch
Cannot say enough about Sundecks. From our first meeting with Dave through the final punchlist and inspection the service was timely, professional and completely transparent about everything. Not a single surprise. PLUS, the workmanship is exquisite. Pablo and Romey, the workers who did the construction were attentive to every seam and every detail. They even kept the yard neat while they worked. Ray, our project manager, not only kept us in the loop on permits and other details, but gave us tips for maintaining the deck that he said he uses on his own. The porch is absolutely gorgeous and we couldn't be happier. Worth every penny. Would do it again -- and do it again with Sundecks -- in a heartbeat.
Jun 15, 2020
Sundecks demolished my old wooden deck, hauled away the wood, and then constructed a beautiful PVC deck for me. From the beginning of planning and pricing, then all the way through final inspection, I found Sundecks to be a thorougly professional company that told me exactly what it was going to do (including accommodating my special requests) and then delivered on its commitments with high quality work at a very competitive price. It was a pleasure doing business with this first-class company.
May 14, 2020
Love our screened porch!
City & State:
Fairfax, VA
Everyone at Sundecks was great to work with, from Rick, Ray, and Ricardo, to all the construction crew. They kept us informed throughout the process and were very responsive to all our questions. We love our new screened porch, just in time for the warmer months! Thanks!
Apr 15, 2020
Enjoying our Sundecks Deck
City & State:
Sterling, VA
We are currently enjoying our new deck completed about a week ago by Sundecks. Before contacting Sundecks and two other contractors we had put together some sketches for what we wanted. The process started with their designer, Dave Sams visiting our home and giving us a short tutorial on the Trex decking system. He also took measurements outside and gave us the pros and cons of reusing the old support structure. About a week later Dave emailed us a very professional and detailed quote along with a formal drawing of the new deck. The quote listed exactly what they would do and the several things we'd need to do such as having an electrician install a new outdoor receptacle and the outdoor light in a new position. By the time the quote was received my wife and I had decided to switch the location of the stairs and to eliminate our deck lighting requirements. Without any hesitation or complains Dave quickly revised the quote and the drawing. The job started and between 2 and 5 skilled workers worked for about a week (slowed a bit by two rainy days) to complete the deck. We were impressed by the workers' carpentry skills and attention to detail. William was the lead and he readily answered any questions we had during construction. Ray was the supervisor and he showed up every day to make sure things were going per plan. We highly recommend Sundecks.

At this risk of being even more long-winded I'll mention our experience with the two other contractors. One provided a similar quote for a slightly lower price and they probably would have done a fine job. However, their quote was not as detailed and the hand drawn sketch gave us pause. The 3d contractor was actually the first to visit us and he was at our house for hours over explaining things and going on and on advertising his company. They came in over 10k higher and – get this – refused to provide a written quote until we provided a first payment.