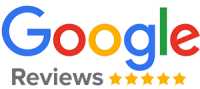 We are a referral based business. Our customers' 100% satisfaction is paramount to our continued success. By ensuring each customer's complete satisfaction, we are called into more homes than other general contractors. We hope you will invite us into yours soon.
The best compliment we could ask for is a recommendation from a previous customer. We hope you will share your experience by entering your review below. We take every single comment to heart seriously interested in any suggestions you may have to help us continue to improve our service.
Average rating:
15 reviews
Sep 24, 2017
Porch
City & State:
Haymarket, VA
We are very pleased with our new screened porch, which was completed last week by Sundecks, Inc. The entire process was efficient, professional, tidy and timely. Rick provided excellent ideas and guidance and remained in contact with us throughout the process. Ray checked in on progress and kept us informed of schedule, delays, etc. The actual crew, Donni and Gordo were exceptional!!! These guys always arrived with a smile and left with a smile. They did beautiful carpentry work and left our property organized and clean every single day. The finished product is better than we imagined, and we look forward to many years of enjoyment on our new porch. Highly recommend this company !!!!
Feb 1, 2017
City & State:
Manassas, VA
I'm very pleased with the new deck. Apart from a few bad weather days, everything Sundecks promised came to pass. The carpenters completed the deck according to plan with professional workmanship that pleased both the building inspector and me.The deck looks great!
Nov 10, 2016
City & State:
Manassas, VA
Did a great job with the deck, the workers were very efficient and great to work with on the project. Ray was great and kept in contact and updated us on everything going on. The plans and the meeting with Mr. Sams gave us great ideas for what we wanted on the deck and the plans done. Overall awesome job from all thank you very much for the work done. I definitely recommend working with this company, outstanding job.
Oct 25, 2016
City & State:
Manassas, VA
Very good work! We had our 12ish year old deck (bought the house last year) repaired. It was in poor condition. The quality of the work done was top notch. They went above and beyond our expectations on this deck repair. We are extremely happy with the entire process from start to finish. The deck builders were very courteous and respectful to me (and the 4 kids running in and out of my house 🙂 ).
Oct 17, 2016
City & State:
Manassas, VA
We are extremely happy with our new deck. The quality work and craftsmanship they put into the job is something you don't often see anymore. The on-site workers and the office staff are extremely courteous and professional. This company gets an A+ from me.
Sep 7, 2016
City & State:
Manassas, VA
Did an outstanding job! Excellent carpentry. Job was both a unique deck and utility screen door in the front of our house that required outside the box thinking. They delivered and exceeded my expectations. Highly recommend.
Sep 1, 2016
City & State:
Manassas,Virginia
Deck was having connection issues with main support on one corner. decking boards coming up due to age and weather condition. The gentleman who gave estimate, knowledgeable and professional. Gave me confidence in his company. NO pressure to do more than was needed as another company. Workers came each day and went straight to work, Seemed very organized. As questions came to mind, I felt comfortable asking questions. The lady in the office also very professional as was the supervision who came by and introduced himself. VERY PLEASED WITH DECK!
Jul 19, 2016
City & State:
Manassas Park, VA
You did a beautiful job building our carriage house to mimic the exterior look of our home. The crews were friendly and conscientious. The site was well maintained throughout the process. Expectations were managed. Really couldn't ask for too much more!
Mar 5, 2016
City & State:
Manassas, Virginia
From start to finish Sundecks provided excellent service. Rick came to give us an estimate and worked hard to help us with the local and county permits. The crew arrived promptly every day, even when it was below freezing, and worked hard all day. They remained cheerful even during the coldest days. The quality of the work is outstanding and the deck is beautiful. The site was cleaned up every day. Ray visited the site regularly to check on progress and meet with the inspectors. All round a great experience and we can definitely recommend this company.
Feb 5, 2016
City & State:
Nokesville, VA
The job went as smoothly as possible given the 24-inch snow storm in the middle. Rick was extremely helpful in selecting materials and the deck pattern and Richard and his crew could not have done a better job. The workmanship is absolutely perfect. I recommend them without hesitation. The cost was greater than I had planned, but that is owing to the cost of the PVC materials - I really wanted great visual appeal and little maintenance
Nov 3, 2015
City & State:
Gainesville, VA
From design to completion Sundecks personnel were professional and paid so much attention to detail. Their personnel are true craftsman and take pride in their work. The porch, deck and back porch all came out even better than we had hoped. One sub (electrician) held up the schedule somewhat but that was a very minor complaint and not the fault of Sundecks employees. I would highly recommend this company to anyone.
Mar 14, 2015
City & State:
Manassas, VA
The entire experience was great! It all began with a very informative estimate from Dave. He walked us through all of our options and described everything we should consider. The contract and design process was efficient and easy. The hardest part of the process was securing the building permit. Fairfax County was challenging our deck design even though we were replacing our old 16x12 deck with a new 16x12 deck. Fortunately, they were able to dig up what we needed from the county archives so the project could proceed.

Once construction began, everything went smoothly. The crew arrived early just as the lumber was being delivered. After digging the holes for the footings on a Friday morning, actual construction began on a Monday. By the end of day 1, the old deck was completely removed and the new footings, main beam, and ledger board were installed. Day 2 started with finishing the frame, followed by finishing the deck floor and the first phase of the railings. Day 3 was the final day of construction where they finished the railings, added and tightened all the hardware, and installed the end grain wrap and sandwiched the pickets. All phases of the county inspection passed on the first attempt. In just 3 days, battling rain, sleet, and cold temperatures, the crew delivered the deck as budgeted and designed. I strongly recommend using Sundecks if you are interested in a new deck.
Nov 7, 2014
City & State:
Fairfax, VA
Awesome start to finish. With house sale pending, Rick jumped in and not only gave us a great estimate but assisted with the claims process with the company who made the shoddy decking materials. Sundecks really helped us out when we needed it, we had a lot going on at the time, but this was something that went right.
Oct 2, 2013
City & State:
Bristow, VA
Sundecks, Inc. recently designed and built our deck using composite materials. They also built an adjoining deck surround and privacy screen for our swim spa. They did an excellent job designing, planning and suggesting materials, colors, etc and drew a plan that helped us visualize the project.
The team that did the work was excellent as well; they were skilled in their craft, they made sure all of our concerns were addressed, cleaned up the work area every day; they were professional and reliable. I would recommend this company unconditionally. They are smart, experienced, and skilled.
Dec 6, 2010
City & State:
Manassas, Virginia
We had a deck put on our house a few years ago. We looked at several companies including Home Depot, a large regional business and Sun Decks, a smaller local business. We talked to people who had used the businesses and we checked the better business bureau for complains. We chose Sun Decks because they only had one customer complaint and because they were a small local business meaning that our little project might be more important to them.

They had a guy sit down with us and go over the specifications: what did we want, where did we want the stairs, color, type of wood, etc... He drew up the design and took care of getting the approval from the county and the home owners' association. Later they had some young men install the deck. Those guys worked hard all day into the evening and even on Saturday. We were very impressed with their work ethic.

Now it's been about three or four years, and we've never noticed any defect or problem with that work. It's top quality work and very attractive. After seeing our deck, our next door neighbor had an exact replica installed.